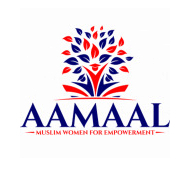 AAMAAL, Muslim Women for Empowerment
Founded in May 2020, AAMAAL – Muslim Women for Empowerment is a 501©(3) non-profit Muslim women's organization, established to serve the underprivileged in community. Our mission is to help alleviate local food insecurity, support child advocacy initiatives, and foster empowerment through access to education.
As one of the largest community college systems in Texas, Dallas College offers the working adult a cost effective process to continue education, pursue career goals and earn a technical certificate, diploma or degree. Dallas College partners with local business leaders, school districts and four year colleges to provide a fast-track to workforce training and placement. For these reasons, AAMAAL is partnering with Dallas College. Dallas College offers AAMAAL the opportunity to sponsor access to continuing education for those in greater need. This aligns with AAMAAL's outreach goals to support individual self-sustainment and hence, build stronger community.
Impact
With the generous support of members and donors, AAMAAL continues to raise funds for such local food banks as the North Texas Food Bank and Tarrant County Food Bank. AAMAAL works with a range of DFW nonprofits, refugee communities and homeless shelters to distribute hot meals, groceries and boxed meals to individuals and families. Our partnerships include the Collin County Children's Advocacy Center to furnish such essentials as school supplies, hygiene kits, clothing and toys for children. AAMAAL has worked with Mothers Against Drunk Drivers (MADD) of North Texas, participating in the MADD Virtual Walk to support the Ignition Interlock program to keep our roads and families safe. We continue to sponsor hot meals at local shelters annually for Ramadan, Thanksgiving and Christmas. AAMAAL is actively partnering with various academic institutions and organizations in North Texas to sponsor access to education through AAMAAL academic scholarships and endowments. These include nursing and IT scholarships at Dallas College, medical school scholarships through the Texas Medical Association, and such endowments as the AAMAAL Counseling and Mental Health Endowment at the University of North Texas.